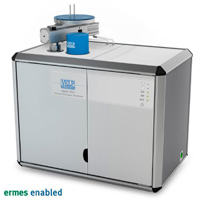 Automatic Nitrogen Analyser by Dumas:
» VELP Nitrogen/Protein Analyser Model NDA 701/702 for quantitative determination of nitrogen in chemical substances. Suitable for an automated instrumental technique has been developed which is capable of rapidly measuring the total nitrogen/protein concentration of nitrogen analysis from feed, grains, cereals, dairy products, fish, meat, fruit, nut, fertilizers, plant, soil & sediments and food samples.
» VELP's has an innovative solution for protein content determination by combustion of food and feed samples and environment samples offering interesting results in terms of performance.
For more details Click Here