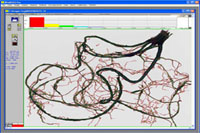 Root Scanner (Destructive/Washed Roots) Model WinRhizo:
» WinRHIZO is an image analysis system specifically designed for root measurement in different forms. It can do morphology (length, area, volume...), topology, architecture and color analyses.
» WinRHIZO automatically or interactively analyses washed roots.
» The root diameter distribution graphic displays the root length, area, volume or number of tips as a function of root diameter or color. The number and the width of the classes are user-definable and can be changed at any time.
» Scanner has special lighting system to capture shadow free images.
» > 200 international publications

For more details Click Here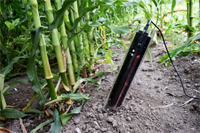 In-Situ Root Growth Monitoring System Model CI-600:
» High-resolution images (up to 23.5 million pixels)
» Linear scanning with no distortion
» 100, 300, 600, and 1200 DPI scanning resolutions
» 360-degree scans (21.59 × 19.56cm)
» Portable and convenient to transport and insert into root tubes
» Allows observation of root growth and behavior over multiple growing seasons

For more details Click Here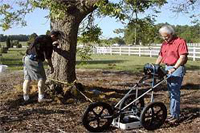 Tree Root and Trunk Analyser(Patented) Model TRUTM:
» Non-destructive measurement of Tree Roots and Trunk analysis.
» The TRU™ System is composed of four easy to use devices. The Tablet, Radar Contol Unit and Radar Antenna are used together for trunk scanning, and the Scanning Cart is added for root scanning.
» Much like an MRI solves a critical medical need for very high-resolution, non-invasive imaging of the body, the Tree Radar Unit (TRU™) radar imaging system creates the same type of high-resolution, non-invasive image of the internal structure of a tree and its root mass.

For more details Click Here